How to approach interview feedback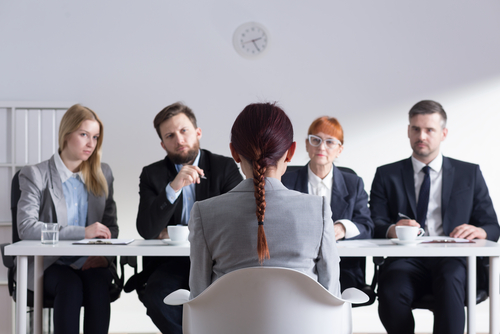 A recent report found that 83 percent of candidates claimed that they had never received any feedback following a job interview. It's understandable that's it not an enjoyable part of the recruitment process for a hiring manager, however giving feedback does not only help the candidate with their future job search but it can also be a positive for the business.
Part of our role as recruiters means we are often left in a tricky position if a candidate requests feedback and there is none to provide. With this in mind we have collated our top tips to help you provide interview feedback in a quick, simple and pain free way.
Courtesy
Many of us will have spent time preparing for job interviews which haven't resulted in landing the job which can be disheartening. It is important to recognise as an employer, that the candidate has taken the time to go through the application process and in some cases gone through an interview and possibly a task phase too. With this in mind, it doesn't need to take a lot of time to acknowledge this with a courtesy response to let them know that you appreciated their efforts although they have been unsuccessful. Not only will candidates welcome this but it stands in good stead for your businesses reputation too.
Time
It's understandable that if a company is mass-recruiting the thought of providing feedback can be daunting. However, we can ensure you that it doesn't need to be as burdensome as you expect. Having a note taker present in interviews can help to speed up this process, summarising in a few short bullet points any constructive feedback that you can then provide to your recruiter to pass on.
Job Description
Sometimes candidates will simply not be successful because they just don't meet the requirements of the job description, it can be as simple as that. Refer back to the job description and highlight where they didn't match up to the essential skills you were looking for. Therefore, it is not a question of their ability rather it was that they couldn't fulfil your requirements at this time. It's always worth letting these types of candidates know that you will bear them in mind for future opportunities that may be more suited to their skills.
Highlight strengths
Although the candidate hasn't been successful that doesn't mean the feedback has to be negative. Focus on where you thought they interviewed well and provide constructive criticism on how they could develop these skills further.
We know that finding the right people fast is key to keeping your business moving. From the moment, you contact us we work to understand your recruitment needs, and deliver quality, trained, compliant staff quickly. We will train, induct and brief all our workers so they are ready to hit the ground running on their first day with you