Phone Interview Preparation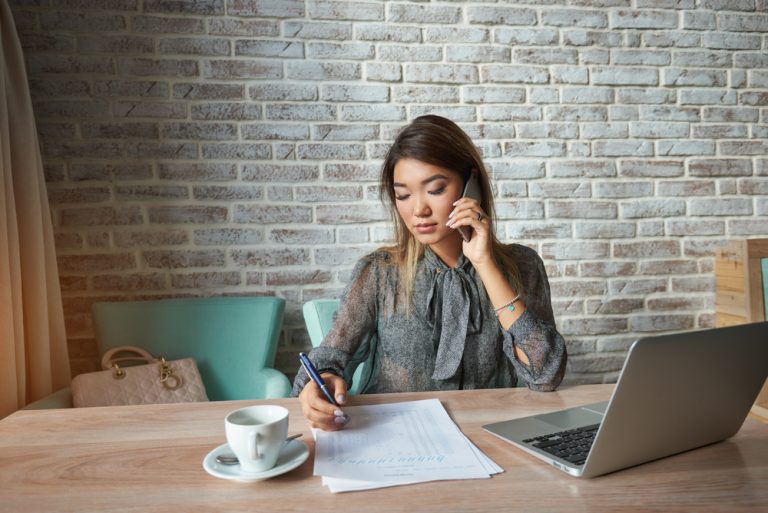 Your CV was impressive, and your application has managed to secure you a phone interview, but are you prepared? Many companies will start the interview process with a phone call to determine if it's worth inviting a candidate in, to meet face-to-face. This is ultimately the first opportunity for you to really show your enthusiasm for the role and for an employer to determine whether you'll be a good fit. The end goal is to gain yourself an invite in for next stage interviews.
In most cases a phone interview will be scheduled, however would you be prepared if you were to receive a surprise call?
Follow these simple tips to make sure you're always prepared to take a call relating to your job search.
Answer professionally
When you answer, clearly state your name so the interviewer will know they have reached the right person. If the call has been scheduled make sure you're in a quiet, comfortable, private space where you are able to talk without any distractions. If the call is sprung on you, do take the time to excuse yourself and find somewhere convenient to talk before proceeding with the interview.
*You should also make sure that your outgoing voicemail message is professional in case you miss a call.
Prepare a checklist
Prepare for a phone interview as you would for an interview in person. Know your CV inside out and be confident to talk through it when asked.  Take the time to match your skills to the job specification, so you can explain confidently why you're a strong candidate for the position.
Some good things to cover off to show your interest are:
– What interests you about the job and/or company and what you know about it
– Why you want the job and what you can bring to the company/role
– Your strengths and weaknesses
– Whether you're willing to travel
Ask questions
Once the interview is over, carefully review any notes you were able to take during the conversation, this could be your opportunity to ask the interviewer anything you didn't find out the answers to. Asking questions will only make you sound more interested and enthusiastic.
Things to remember:
– Don't speak either too fast or too slow
– Have a pen and paper handy for note taking
– Have a glass of water handy in case you need to clear your throat
– Listen! Ask the interviewer to repeat themselves if you didn't hear clearly what they said or asked
– Don't interrupt
– Take your time
If you are unemployed or currently looking for new opportunities Rapid Recruit are the agency for you. With strong ongoing relationships with many local business's, we can locate a variety of jobs across the North for hard working individuals that suit any level of academic or vocational ability. Get in touch today.